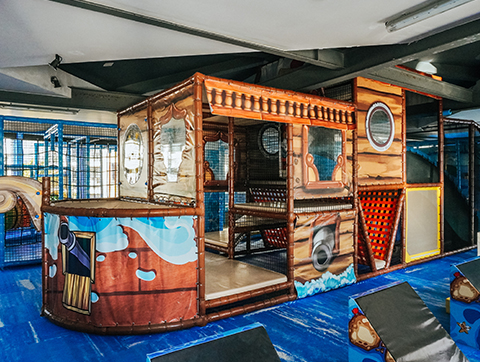 Pirate Ship
Climb on board this two-storey high pirate ship made just for kids! Step into the life of a pirate for a bit as you walk the netted bridge and climb to the top of the ship to have a look out into the vast ocean; try to spot the next island to head to (for hidden treasure – remember, 'X' marks the spot!).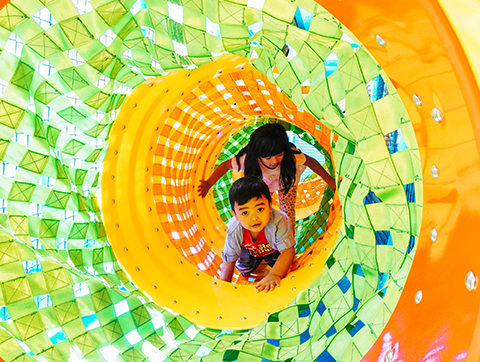 Main Play Area
Waka Waka Bali's main play arena is perfect for honing and developing your child's coordination and motor skills. Filled with tunnels to crawl through, rope walls to scale and trampolines to jump on, this indoor playground is the kid-friendly (yet challenging!) version of Ninja Warrior.
Toddler Area
A dedicated toddler area means children as young as 9 months can play and learn at Waka Waka Bali.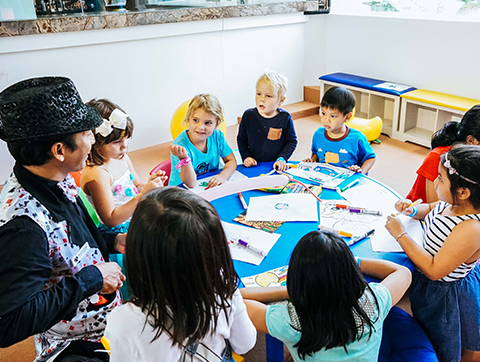 Arts & Crafts
Time to unleash the little Picassos! Check out our Arts & Crafts station for a little hands-on, DIY fun and get in touch with all things crafty with the help of our staff. Additional charges apply.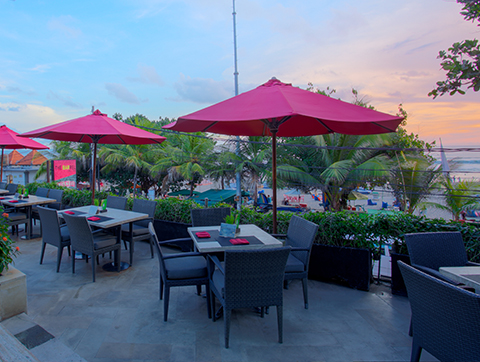 The Deck Cafe
After working up quite an appetite at Waka Waka Bali, there will be a definite need to re-fuel up! Tuck into a variety of delicious culinary options from Western, Asian to authentic Indonesian delights. Ample seating space at this in-house café also means that parents and caregivers will be able to sit back and relax while the children run wild.